Commercial Cleaning & Maintenance
We are proud to fulfil extensive contracts for a wide range of prestigious clients right across the UK – from entire hotel chains, through to schools, universities and even art galleries. These businesses come back to us time and time again thanks to our broad service offering that is delivered in a timely manner and executed with a great deal of care and attention.
Thanks to many decades of experience, we understand the vast needs of our commercial customers, and have gone above and beyond to create a highly skilled team that is trustworthy and reliable.
Our adoption of some of the most advanced technologies available means that we can provide a much faster and less intrusive service than some of our peers, getting the job done to a superb standard, but without a hefty price tag.
We have a full team of experienced abseiling professionals, who use ropes instead of cherry pickers or scaffolding to clean or paint hard to reach areas. Meanwhile, our highly skilled maintenance staff can undertake any type of commercial work such as window cleaning, guttering cleaning and repair, power washing and bird proofing.
We are happy to carry out one-off jobs, or agree on a fixed contract for regular work.
Commercial Cleaning & Maintenance services we offer:
Window cleaning for standard and multi-storey buildings
External painting and decorating
Gutter cleaning and replacement
Facia and roof repair and replacement
Power washing
Bird proofing
Rubbish clearance
Safety and quality guaranteed
All of our operatives are fully trained in every aspect of their work. All of our operatives are CRB checked and First Aid certified and we provide risk assessment and method statements for every job we carry out.
We are also ISO 9001 certified, and use industry-leading QMS software, giving you peace of mind that we comply with industry best practice and legislation.
Get in Touch
For more information about our services or a quotation please contact us today
Whatever your need, we have an expert team that can help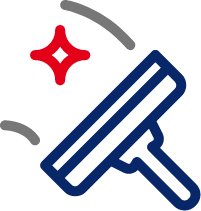 As well as traditional window cleaning, we offer a powerful reach and wash system for windows up to 65ft, as well as abseiling and rope-based services for taller buildings and areas with limited access.
We can deep clean both domestic and commercial carpets and upholstery, with impressive results.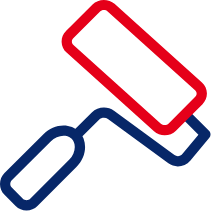 Our expert team offers a wide range of exterior painting and decorating services using modern workmanship for a flawless finish.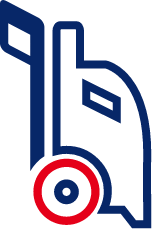 Our powerful system guarantees the effective removal of dirt and grime from all manner of surfaces.
Efficient and effective bird control will prevent damage and ensure a nuisance-free environment.
We can handle all types of maintenance tasks, whether commercial or domestic.

"I have always found BPM to be professional, courteous and efficient. The operatives are always smartly attired and proficient and they always have sufficient equipment. BPM Office workers are also very pro active in informing us of any problems or changes."
Manager, Crown Plaza Hotel & Resorts
"BPM are working for us here at The Double Tree By Hilton, during their time here I have found them to be very professional, helpful and cost effective."
Manager, Double Tree by Hilton
"BPM have been our window cleaners for 8 years and have consistently given a high standard of work. They ensure work is undertaken correctly and if issues arise they are dealt with immediately."
Manager, Apex Hotels

"BPM Cleaning & Maintenance Services have undertaken various abseiling maintenance works at The Lanesborough Hotel .This includes the recent painting of the external areas of the building, which was carried out in a professional manner as we were always kept informed of the schedule for the week. The team dealt all requests from the hotel professionally with great communication throughout."
Manager, The Lanesborough

"I have been working with BPM now for over 8 years & I use them for a number of building maintenance tasks, for example. Facade painting, window cleaning, kitchen extract cleaning by means of Abseiling. I have been working in hospitality for over 15 years now & have used a number of different company's offering the same services as BPM & none of them have matched BPMs professionalism, quality of work or reliability!"
Manager, The Ampersand Hotel
"We have been working with BPM over the past five years for our window cleaning, they have consistently provided a friendly and professional service to the highest standards, I would happily recommend their business"
Wayne Taylor, The Skinners' Company
I work with BPM and have done for more than 15 years and I think they are absolutely great. I would certainly recommend them for their reliability and service. They always help with last minute requests and their prices are very competitive. They have wonderful operators and the quality of customer service received from Lesa over the years are second to none."
Fernanda Lewis, The Goring